A successful Wiki marathon at the National Library!
On Sunday, March 26, a brigade of some 40 experienced Wikipedians and Wikidatians took part in improving the content of the Wikipedia and Wikidata pages on literary works from Quebec and the Canadian Francophonie. While the wooden rooms of the National Library (Grande Bibliothèque site) echoed with the clatter of keyboards, wikimedians from coast to coast collaborated remotely, from the interactive videoconference platform Aire ouverte.
This publishing marathon is the result of the work of four cultural organizations that responded to the irresistible call of Rhizome Productions: to increase the presence of literary works from Quebec and the Canadian Francophonie on the free encyclopedia Wikipedia and on the structured database Wikidata. BAnQ, Littérature québécoise mobile, the Union des écrivaines et des écrivains québécois and the Fédération culturelle canadienne-française, four institutions dedicated to the research and dissemination of literature in French, have brought together their expertise to achieve this goal.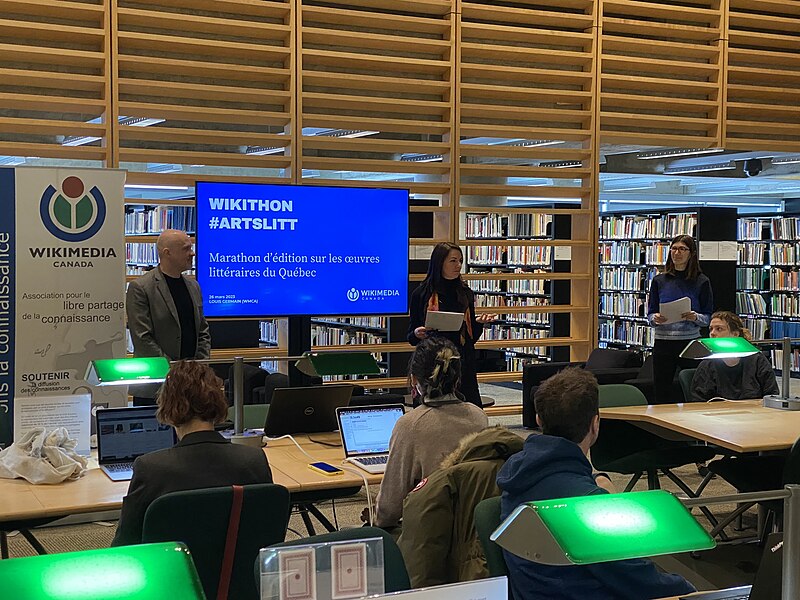 For their part, Wikimedia Canada and the Wikimedia Foundation supported this wikithon with time and money. Louis Germain, Executive Director of Wikimedia Canada, opened the day with a talk highlighting the organization's strategic transformation plan. This was an opportunity to discuss, among other things, the importance of free knowledge production on Wikimedia projects, in French.
Moved by the initiative, Dany Laferrière even thanked the participants by offering them a personalized video of about twenty minutes to highlight the improvement of one of his novels on Wikipedia.
This event was held as part of the Mois de la contribution francophone and the Mois de la Francophonie.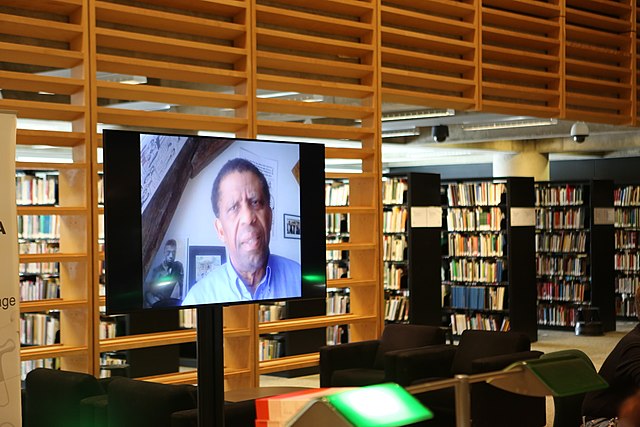 You can view the list of literary works upgraded on Wikipedia and the statistics of this very productive day.

IMAGES: https://commons.wikimedia.org/wiki/Category:ArtsLitt