A look back at the WikiConvention Francophone 2023 in Abidjan
The seventh edition of the WikiConvention Francophone was held on September 22 and 23 in Abidjan, Côte d'Ivoire. Over 130 participants from 22 countries shared their views and ideas around 5 themes: Education, Training and Research; Culture and Heritage; Climate Change and Sustainability; Knowledge Equity; and Wikimedia Strategy 2030.
Two days of pre-conferences were organized. The participants had the opportunity to visit the St. Paul's Cathedral and the Civilisations Museum of Côte d'Ivoire, and to attend several presentations on Wikimedia Strategy 2030. The evenings were also an opportunity for social gatherings, such as the cultural event organized on Friday at the Goethe Institute. That night, the participants, all dressed in traditional attire from their respective countries, got to discover slam artists, singers, and storytellers from Côte d'Ivoire.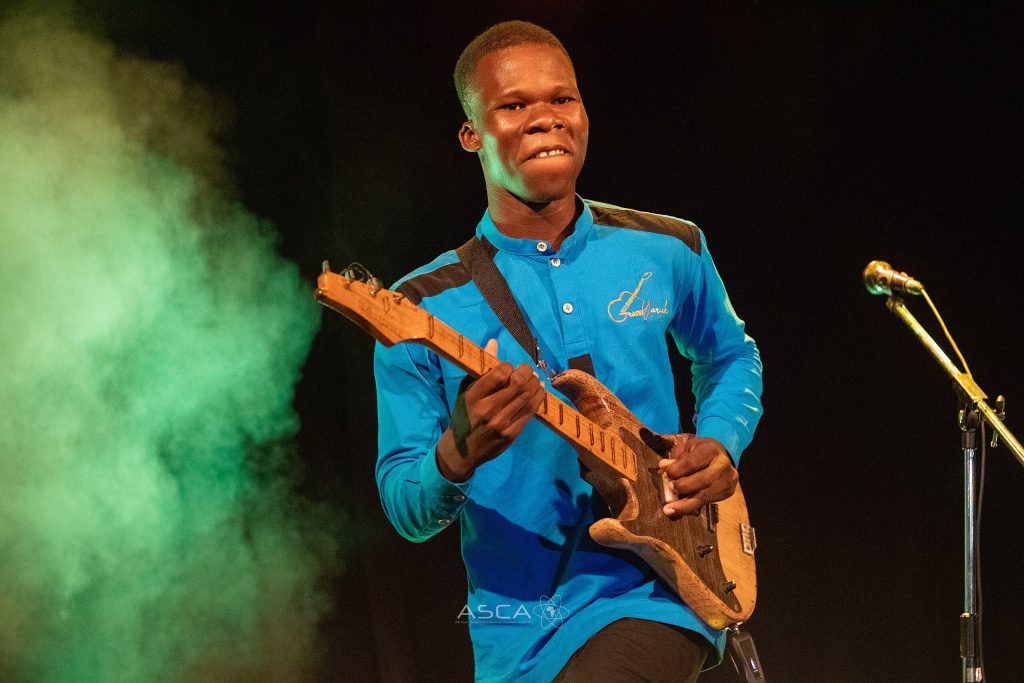 The inaugural conference by Professor Josué Guébo and all the presentations that followed were a reminder of the importance of everyone's contributions to improving the dissemination and equity of knowledge. The representatives of Wikimedia Canada gave 3 presentations. Louis Germain, Executive Director, talked about his experience in organizing the Wikithon #ArtsLitt last spring, and also gave a presentation on his first year as Wikimedia Canada's first Executive Director. Michael David Miller, vice-president, and Sophie Valade, communications and philanthropic development officer, presented the "100 Years of Environment and Climate Change Canada Weather Data in Commons" project.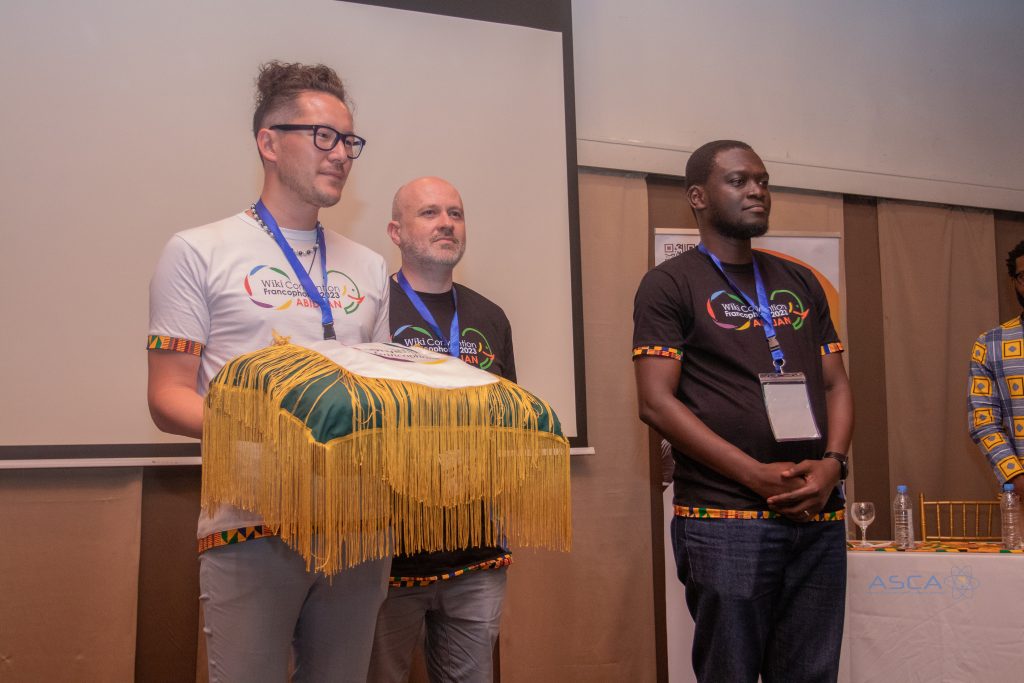 The closing ceremony saw the handover of the WikiConvention Francophone flag from the Wikimedia Côte d'Ivoire team, organizers of the 2023 convention, to the Wikimedia Canada team, that will have the honor of organizing the 2024 convention next October in Quebec City.
Photo credit for the featured image: Cérémonie de couverture de la WikiConvFr23, à Abidjan. 23 septembre 2023 – Abiba Pauline – CC BY-SA 4.0